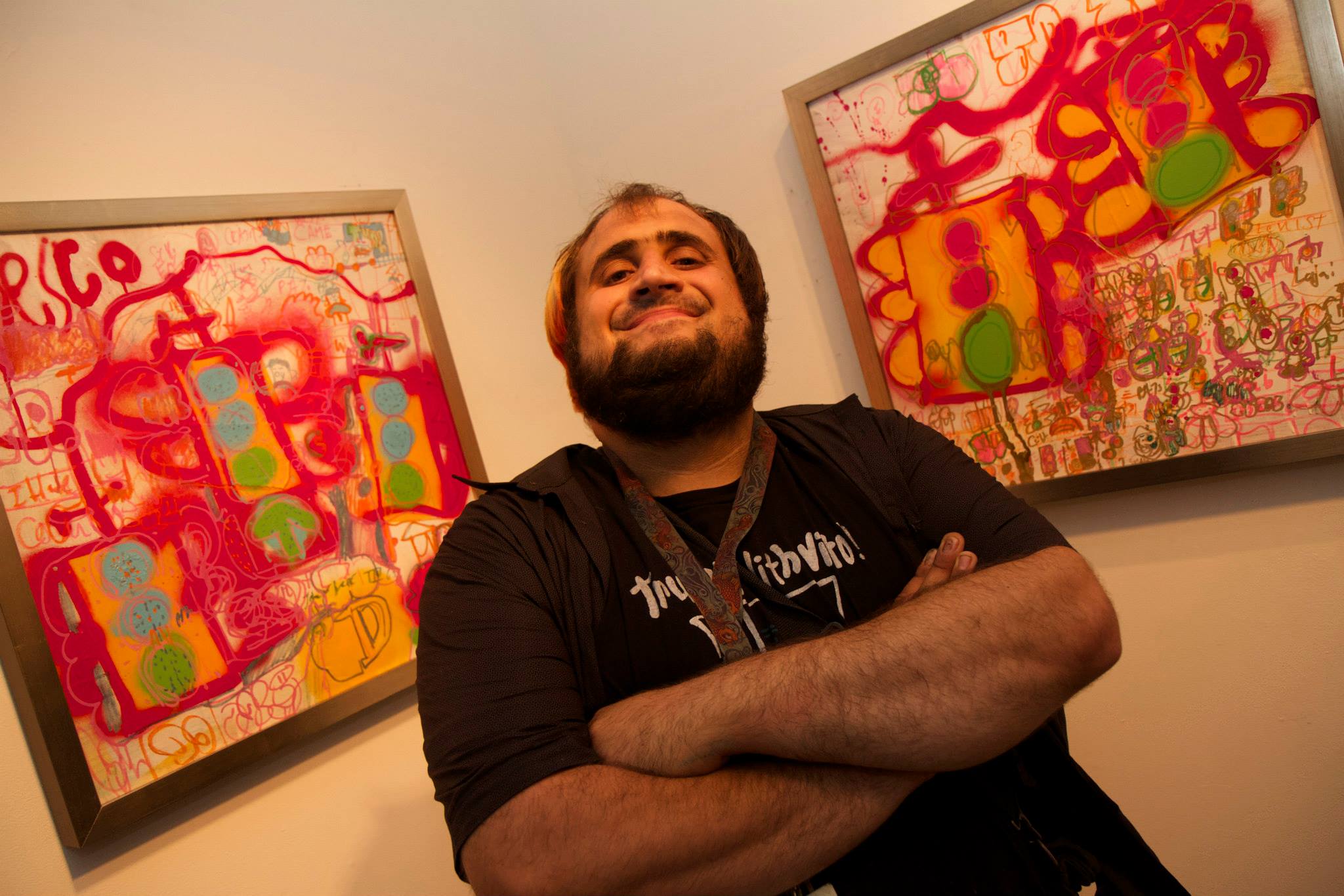 We had two awesome art parties over the Summer at Umbrella Arts Gallery in New York City on June 11 & June 27, 2014. Both events included my Artmobile, Truck'N With Vito! – my traveling art gallery. The Artmobile was parked out front for passerby's and visitors to enjoy. The gallery was open to all guests and visitors to view the Truck'N With Vito! Series of 50 intimate pieces on display through the month of July.
I'm thankful for these types of social art gatherings, they allow me to establish new relationships. During one of these Summer art parties at Umbrella Arts Gallery, I met art patrons who expressed to me that my art inspired them to start an art collection. It makes me feel good to know that my work inspires people. Fans really loved my jewelry art pendants, someone called it Wearable Art, I really like that description.
The hats and T-shirts were also popular, it's nice to see so much support for my cultural awareness campaign Truck'N With Vito!.We had a nice turnout both times and the visitors had great energy. The enthusiasm and vibe of good will and support was strong. It was great to spend time with good friends while meeting new fans and collectors in the heart of Manhattan's Lower East Side Arts District at Umbrella Arts.
Both Art Parties were free to the public with no admission. We offered complimentary wine and both events featured Music by DJ CherishTheLove and Poetry by Galinsky. After the success of our first Art Party on June 11th, we knew we had to have another one, so it happened on June 27th, 2014 – which once again was an excellent night filled with guests showing their support for the Arts & Autism, friends gathered and art-goers came and went.
Thanks to Ty & Lisa from Brooklyn College who filmed and interviewed at the opening of my Art Party at Umbrella Arts Gallery on June 11th in the East Village. What an incredible event, thank you to everyone who came out, such an amazing time – I love the love!