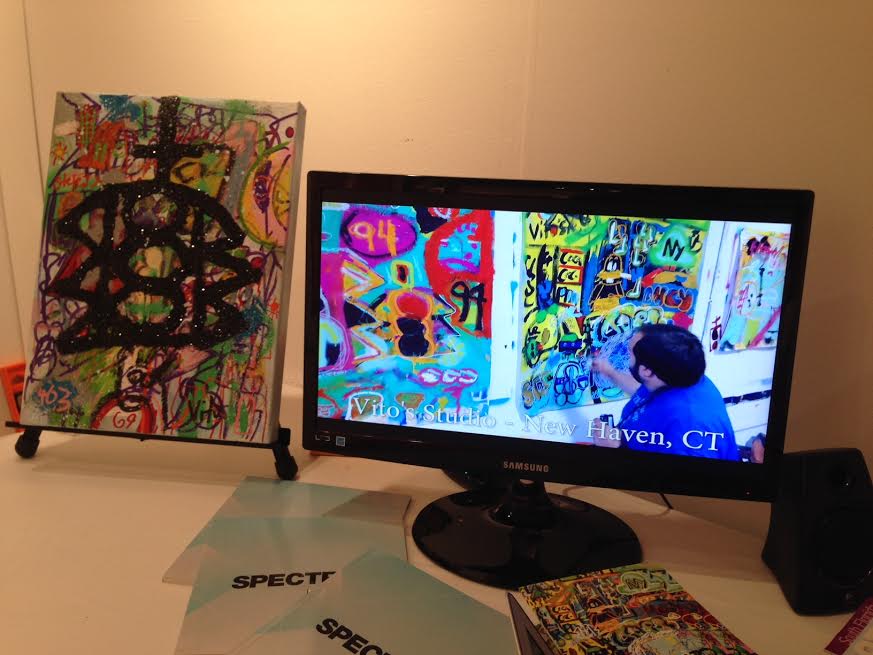 My whole team and I traveled to Miami, Florida for the Spectrum Art Fair where I exhibited my work Dec.3-7, 2014 during Art Basel Miami Beach – one the most prestigious art shows in the world. We had a great time preparing for this art fair, it was a lot of hard work, but it was worth it and I'm proud we made it happen. Myself and some others from the team drove down in my Artmobile, and Truck'N With Vito! was down in Miami for a week popping-up at local art venues in Wynwood, Downtown Miami and South Beach.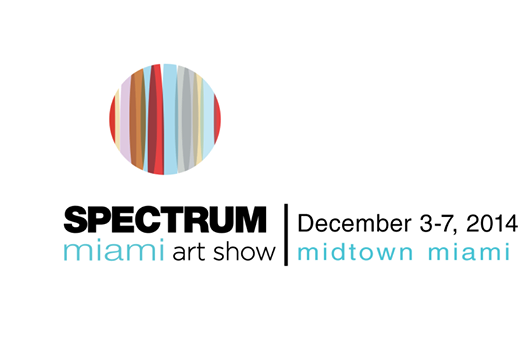 Better known as Miami Art Week, the entire area emanating from the Miami Beach Convention Center in South Beach forms a whole solar system of art fairs that showcase the hottest, most talented contemporary artists and galleries in the world every year during the first week in December in Miami.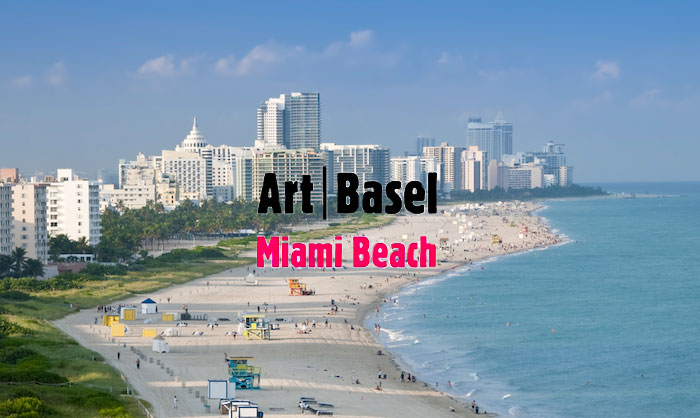 This year was the 13th Edition of Art Basel Miami Beach, and it was a phenomenal experience, my show at Spectrum was a huge success and I feel proud to have seen all my hard work and dreams turn out so well.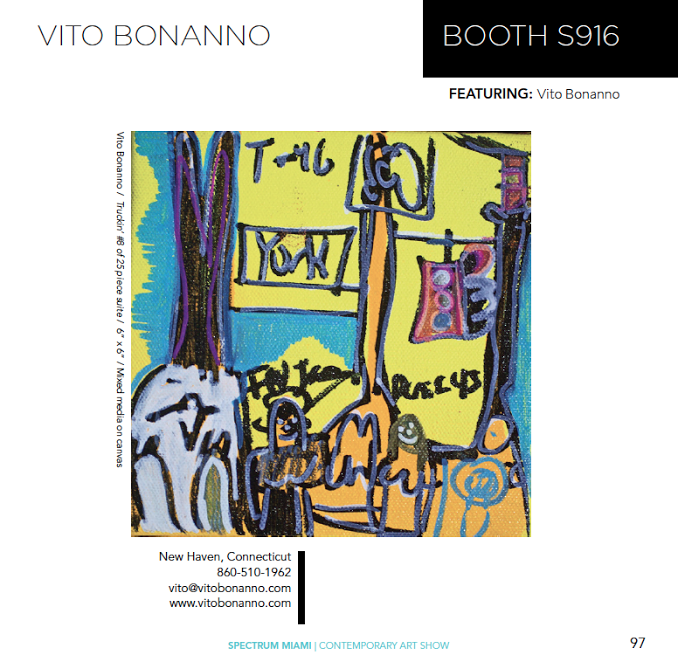 The week included a long list of things to do and see while in Miami, especially being in the Wynwood Arts District – I wanted to check out the graffiti and the incredible murals saturating Miami's famous art neighborhood known to the locals as simple, Wynwood. Spectrum Art Fair was located here at 3011 NE 1st Avenue at NE 30th Street.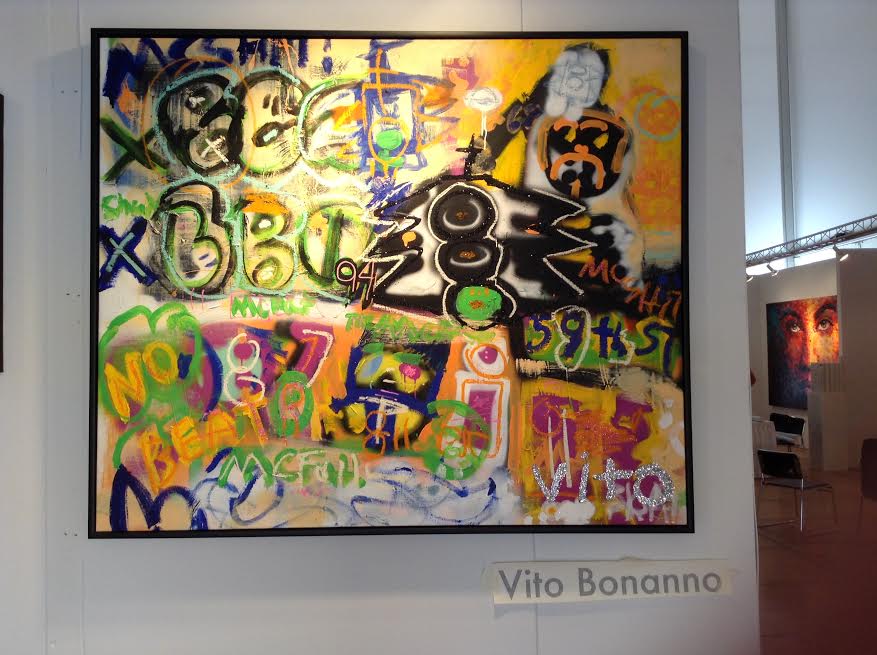 The show's VIP Opening Preview Party, SPECTRUM After Dark, took place from 6-10pm on Wednesday, December 3, it was great, with music and DJ, a full cash bar, complimentary cocktails and passed hor d'oeuvres, and included the unveiling of my newest collection of mixed media art.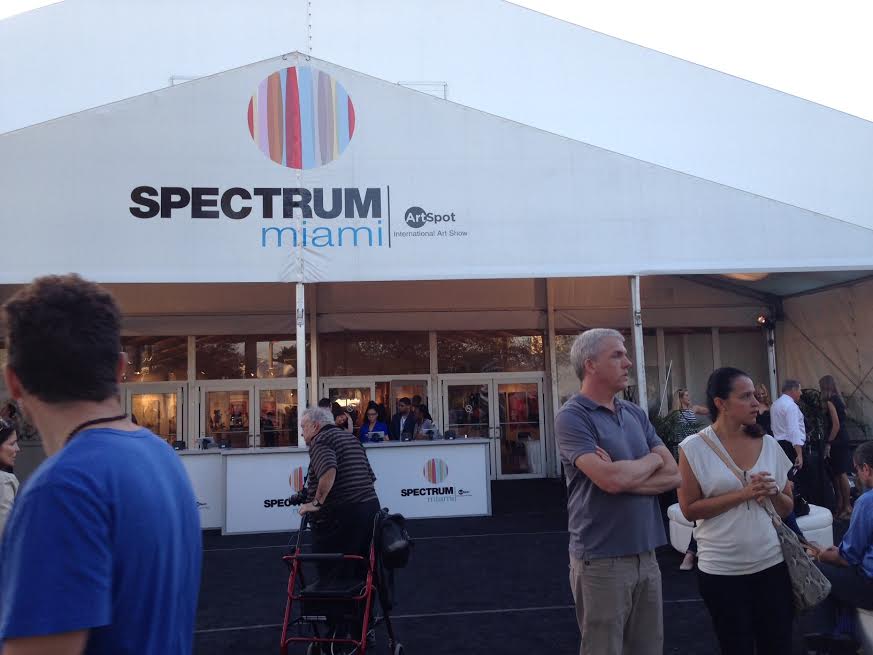 My exhibition  "Obsessions & Meditations",  at the juried fine art show, Spectrum Miami in Booth S916 from Wednesday, December 3 – Sunday, December 7, 2014 in the heart of the Wynwood Arts District during Art Week in Miami.